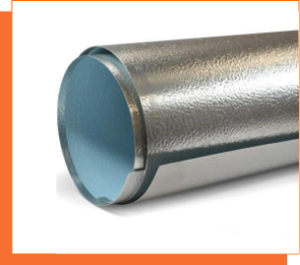 Stainless Steel Jacketing
Stainless Steel Roll Jacketing is manufactured from T304 and T316 prime grade Austenitic stainless steel with regular 2B mill finish for flatness and reduced glare. The yield strength is 30,000/45,OOOPSI, the tensile 75,000/ 100,000PSI. For easy field fabrication, Stainless Steel Jacketing is supplied in the annealed or soft condition. T304 is normally used except in the most corrosive areas where T316 is justified. Both T304 and T316 Stainless Steel are described in ASTM A-240. Different finishes available are Plain, 2B, 2D, Corrugated, Stucco, Painted moisture retarder. Jacketing can also be provided with moisture barrier consisting of polycraft or polysurlin.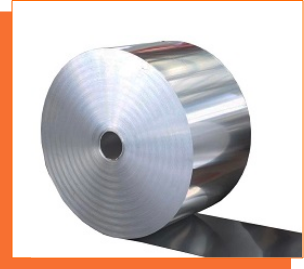 Aluminium Jacketing is manufactured from alloys 1100, 3003, 3105 or 5005, conforming to ASTM B-209 designation, within (H-14) half hard temper and heavier gauges quarter-hard (H-12 lock-forming quality). Jacketing can also be provided with moisture barrier consisting of polycraft or polysurlin.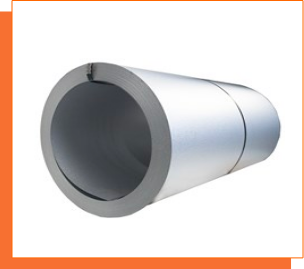 The alloy coated product nominally contains 55% aluminium, 43.5% zinc and 1.5% silicon by weight. Applied by the traditional hot-dipping process, the product is ideal for applications that require superior corrosion resistance and heat reflectivity. Aluzinc (Galvalume) is typically required for building construction, appliances, agricultural equipment and several non-exposed automotive components.
The product's shiny spangled appearance is attractive enough to be used without painting. The Aluzinc (Galvalume)sheet is a unique product which is suitable for heating and ventilation applications. It has better resistance towards oxidation and can withstand temperatures up to 315°C without discolouration. Jacketing can also be provided with moisture barrier consisting of polycraft or polysurlin.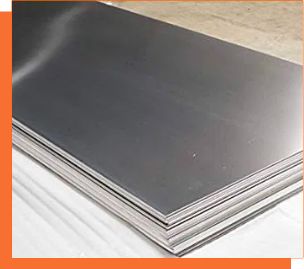 Aluminized Steel Type 2 is produced by continuous hot-dip coating of steel strip in a bath of molten, commercially pure aluminium. Interaction of molten aluminium with the steel surface produces a metallurgical bond and provides excellent corrosion protection. Aluminized Steel Type 2 was developed for superior environmental corrosion resistance. Type 2 combines the strength of a steel substrate with the corrosion resistance of aluminium. Aluminized Steel Type 2 is specified worldwide as insulation cladding for hot, cold, sound and fire insulation in the oil, chemical and gas industry. Other applications are corrugated steel pipe and construction products. Aluminized Steel Type 2 conforms to ASTM Specification A 463.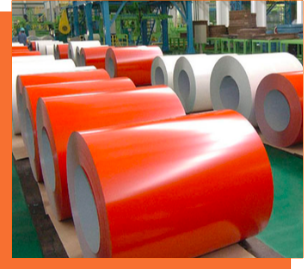 Pre Painted Galvanized Iron (PPGI)
Our Steel Pre-painted products offer a unique blend of advantages – the strength of steel, enhanced corrosion resistance and the aesthetic appeal of paint.

Our Steel pre-painted products are available in a variety of paint systems like Regular Modified Polyester (RMP), Silicon Modified Polyester (SMP), Super Durable Polyester (SDP), Poly Vinyl Dene Fluoride (PVDF) etc. The base metal has the first layer of primer coating on both, top and bottom surface for superior adhesion with the paint system. The final paint coating provides additional protection to withstand harsh weather conditions and other factors affecting longer life. The superior coating technology resists cracking and peeling even during heavy forming operations.

Jacketing can also be provided with moisture barrier consisting of polycraft or polysurlin.

Key Features
Impeccable range of thickness, width, colours and profiles
A precision finish that is uniform in color, gloss, texture and film thickness

It is a rigid, high temperature, water resistant molded perlite thermal insulation available in block, pipe or molded fitting form. The product is a light grey material with dark heat stabilized flecks throughout the product for easy identification. At temperatures up to 600° F, Perlite is extremely resistant to water absorption. Mechanical strength and thermal performance are preserving and the insulation will not act as a reservoir for jacket corrosion as is common with many other rigid insulations.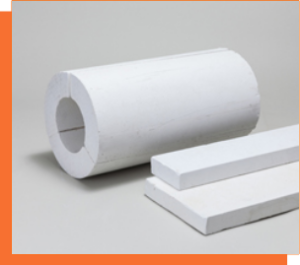 Calcium Silicate Pipe and Block Insulation is a molded, high temperature, abuse-resistant pipe and block insulation with exceptional structural strength, composed of hydrous calcium silicate for use on systems operating up to 1200°F (649°C).
Calcium silicate pipe & block insulation meets or exceeds the physical property requirements of ASTM C 533, Type I.
Calcium Silicate has superior resistance to breakage and physical abuse. Because of its strength, low thermal conductivity and durability, calcium silicate pipe and block insulation is the preferred product for application on high temperature piping and equipment. Recommended for use in the petrochemical and power generation industries.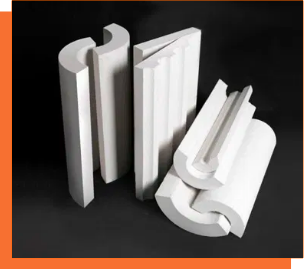 Rockwool is precisely engineered Resin Bonded Fibrous Insulation to offer maximum resistance to heat passage. Our Rockwool fibres are spun from selected rocks, melted at 1600 ° Celsius and blended to a carefully adjusted chemical composition. Their centrifugally spun fibres have a diameter 1/20th that of human hair. These are felted using State of the Art Technology into bonded and cured pipe sections, slabs, Mattresses to optimum density and resilience.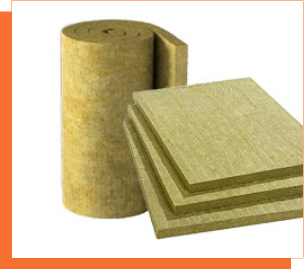 Polyurethane (PUR) CFC Free rigid closed cell foam is one of the most efficient, high performance insulation material, enabling very effective energy savings with minimal occupation of space. PU CFC Free rigid closed cell foam in a wide range of densities for different applications. Density 35 to 65Kg/m3 for Pipe, Slab, Equipment, Vessel and Tank Insulation.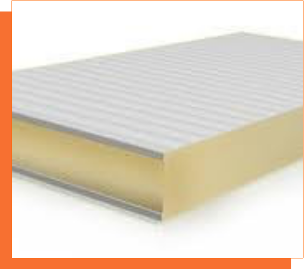 Polyisocyanurate CFC free rigid closed cell foam manufactured in similar way to standard Polyurethane, Polyisocyanurate has all the characteristics and advantages of rigid Polyurethane foam but offers greatly increased resistance to burning and spread of flame and is able to withstand temperatures up to 140oC. When subjected to fire the outer surface of the foam forms a strong carbonaceous layer, which retards further flame spread and penetration.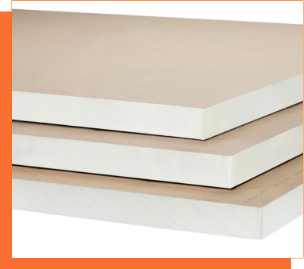 It is Cost effective because lower thermal conductivity facilitates usage of lesser thickness of Phenolic Foam for the same level of insulation. A Wide service temperature range between -196 0C to +130 0C makes Phenolic Foam ideal for low temperature and cryogenic applications. It can be ¬effectively used on LSHS, fuel oil and low pressure steam and hot water lines. Lower K Value (K Value = 0.018W/mk) – that means exceptionally low thermal conductivity.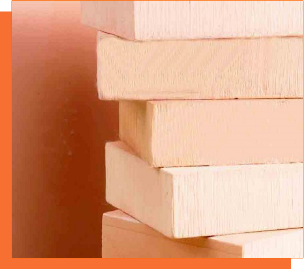 AP Armaflex® Pipe Insulation is a closed cell, fiber-free elastomeric thermal insulation.  It is manufactured without the use of CFC's, HFC's or HCFC's. All AP Armaflex® products are made with Microban® antimicrobial product protection for added defense against mold on the insulation.
AP Armaflex® Pipe Insulation is used to retard heat gain and control condensation drip from chilled water and refrigeration systems. It also efficiently reduces heat flow for hot-water plumbing and liquid-heating and dual temperature piping. The recommended temperature usage range for AP Armaflex® Pipe Insulation is -297°F to +220°F (-183°C to +105°C).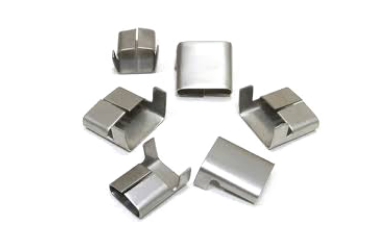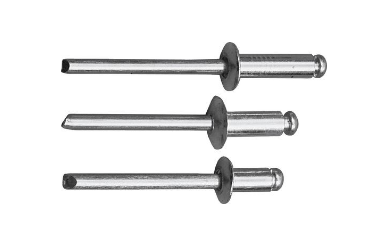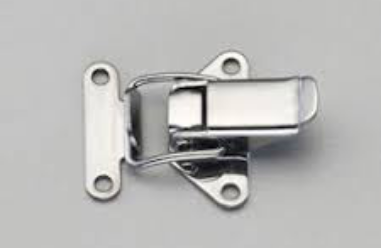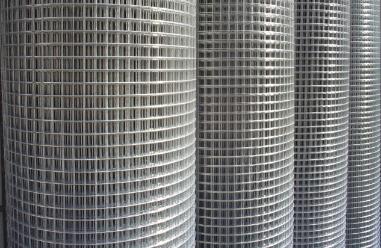 Wire Mesh & Expanded Metal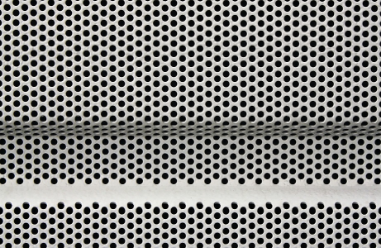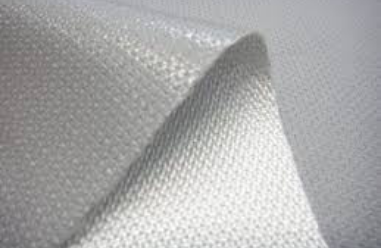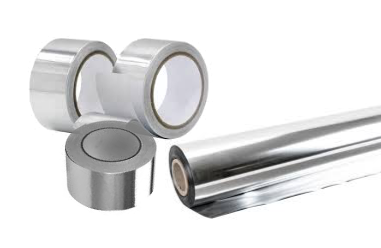 Tapes and Foils - Filament, Mylar, Aluminium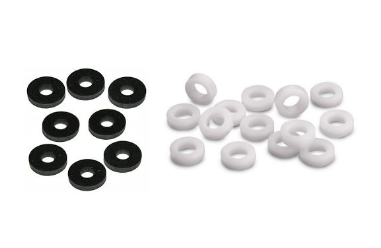 Washer - Nylon, neoprene, Bonded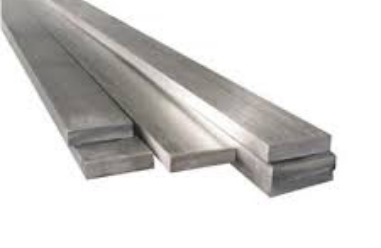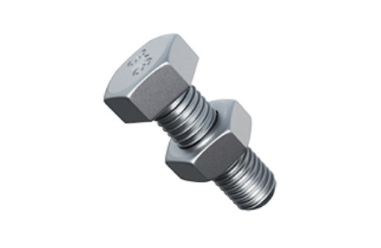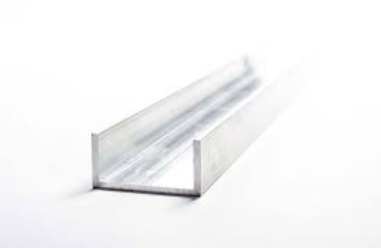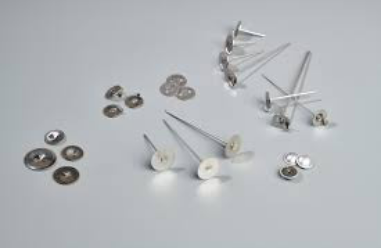 Marine Ancillaries - Lacing anchor, Pins, Washer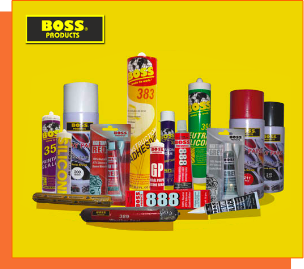 BOSS® offers a wide variety of products, from state-of-the-art adhesives and industrial sealants to anti-seize compounds. BOSS® technology and quality ensure these products will perform to the highest levels, for industrial, construction, pool & spa, HVAC/R, and manufactured housing and RV markets.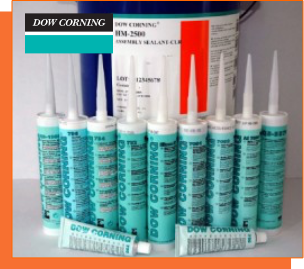 Dow Corning Sealants are used in a wide range of industries including construction, electronics, automotive, aerospace, and industrial assembly and maintenance. Silicone sealants are used to protect and seal anything from the smallest silicon chip to the worlds tallest skyscrapers. Sealants are available in a wide range of product forms including free flowing, cure in place gasketing, elastomeric silicone rubber and lubricating greases. Our construction sealants are approved for use all over the globe and comply to ASTM, OSI, GB/T (China), BS 5889 and others. Dow Corning sealants are available in use ranges from -40° to 450° F (-40° to 232° C).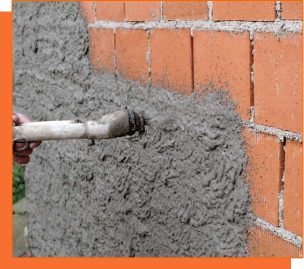 LIMPET BD6 Self-Setting Cement provides a low cost protective coating for thermal insulating materials giving a high degree of mechanical protection.
NEWTHERM 800 Superplastic is a highly efficient and easily applied plastic form of asbestos-free calcium silicate insulation.
QUICK-COTE is a mineral fiber hydraulic setting thermal insulating and finishing cements.
SUPER-STIK is a mineral fiber thermal insulating cement.
Our customers say about quality & onetime delivery of the project executions to decide. Lets talk more about your project.

Kaefer confirm Traverse is part of Kaefer's network of valued suppliers and as such has always maintained a professional, timely service meeting Kaefer's high-quality service requirement.
I have to say that your personal approach to the service you offer, your teams commitment to ensuring our needs are met, and the quality of the material provided have been of great assistance to KAEFER over a number of projects.
Traverse lead the field with customer service, I find their level of professionalism stands out from the other companies in the Insulation supply market.